Ames just sent me these photos. The next person on the list already has him...I can't wait to see what turns up in my email next! :) Thank you for the great photos Ames!
"Here they are!
The first shot is Gromit sitting on my bedroom windowsill. There is a mechanics across the road and the city of Brisbane in the background.
The second shot, Gromit helped me with my gardening, and my terrible tomato plants. And the washing.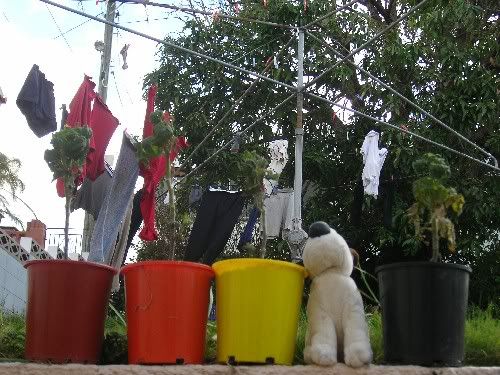 And the last one is him in a patch of clover in our overgrown backyard.
Hope you like them! I'm posting him off to Max today.
-Amy"
If there are any people interested in joining up, please do let me know! I'm still looking for others to join in & add to this project.